Map Search in keywords is smart enough to search for "Cars in NewYork"  and the smart search will retrieve all businesses that are have keyword car  in their name, slogan or description and show them on the map.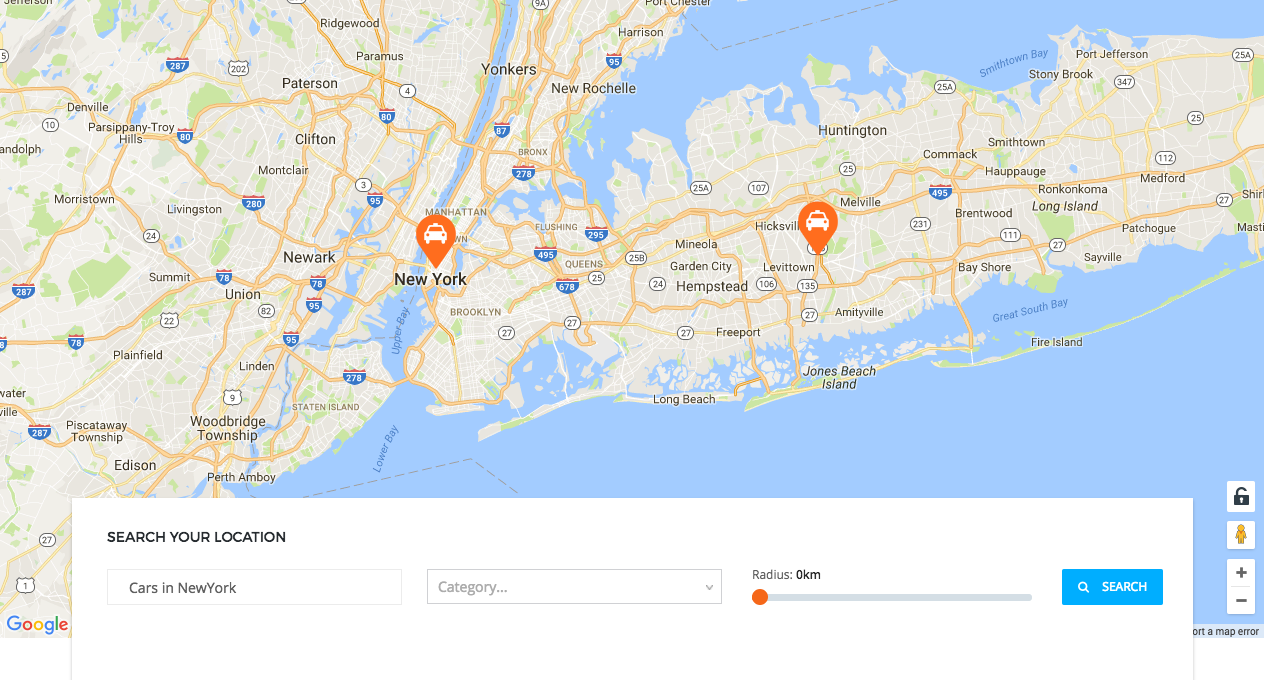 This is a demo store for testing purposes — no orders shall be fulfilled. Dismiss
Log In is required for submitting new question.