You can add map on each page, by choosing any page Template. You can specify:
Map Height
Enable Zoom while Scrolling on Map
Specify Map Center
Auto Market Fit that will Auto Zoom Map to fit all available businesses
Map Settings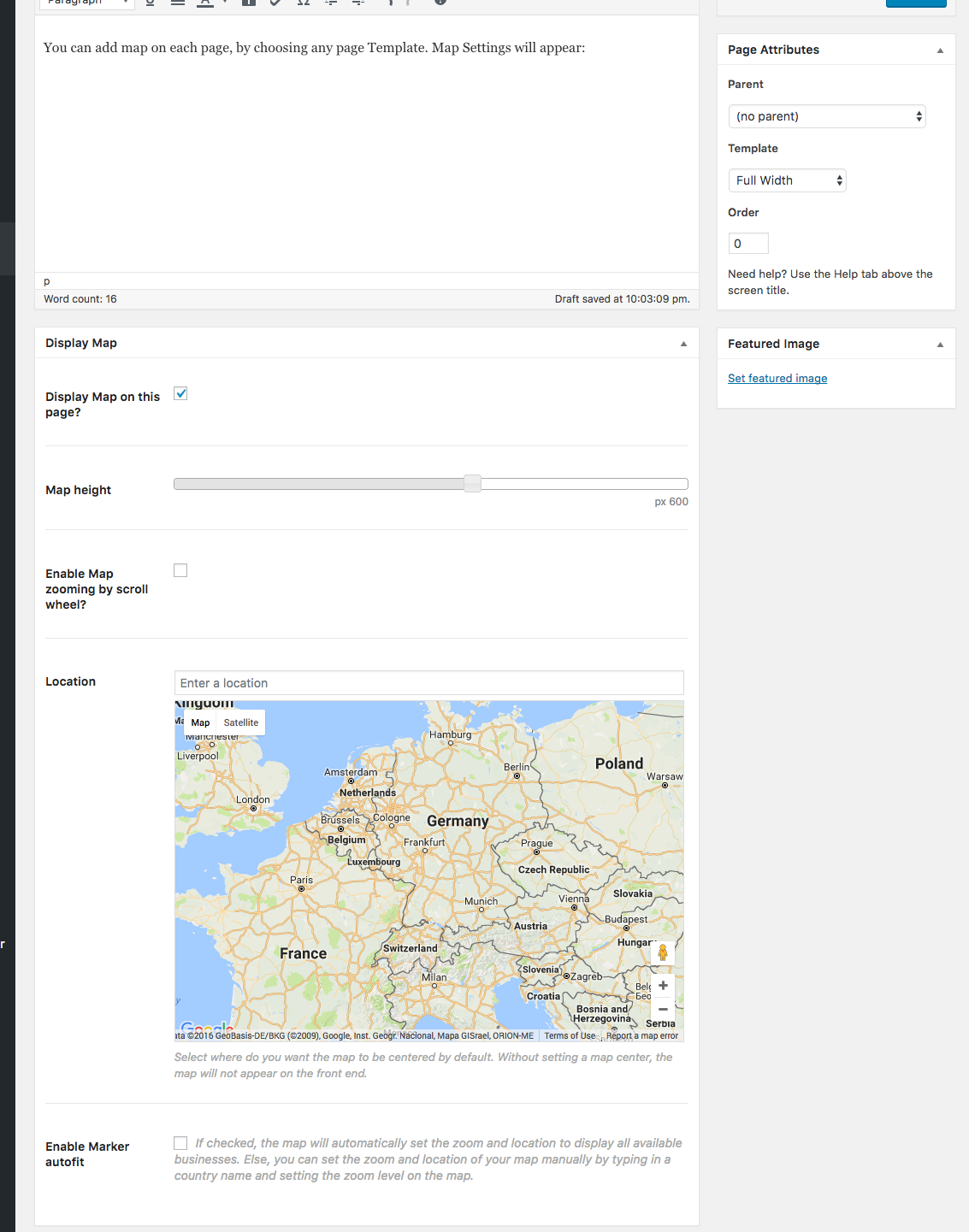 This is a demo store for testing purposes — no orders shall be fulfilled. Dismiss
Log In is required for submitting new question.